Here's What the Linux Training Academy Is All About
Hi there!  I'm Jason Cannon, the founder of the Linux Training Academy, and if you ever asked yourself:
"How can I learn Linux system administration?"
"What Linux distribution should I use?"
"How can I land a great paying job as an Operations Engineer, Linux System Administrator, Application Developer, or Software Engineer?"
You're in the RIGHT place!
Here's How the Linux Training Academy Helps You Get Ahead in Life and Work
We provide training and resources starting at the most basic and beginner levels.  We meet you where you're at.  If you're just starting out, know that we can help.  If you're ready for advanced training, we can definitely assist you there as well.  If by some chance we don't offer the training you need, we have several partners that do.  We can connect you to other sources and in many cases offer you discounts that you can't find anywhere else — even directly from our partners!
Subscribe to the Linux Training Academy newsletter (it's free), and you'll get access to resources that are not available on our website.  We'll also be sure to keep you up to date on any new resources or training materials as they come available.
About Jason Cannon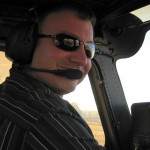 The Linux Training Academy was founded by Jason Cannon.  Jason is a Linux expert and best-selling author.  His books include Linux for Beginners, Command Line Kung Fu, and Python Programming for Beginners.
After spending over 15 years as a Linux System Engineer and technology consultant, he's refocused on what he loves most: teaching others how to get the most out of open source software and helping them advance in their careers.
If you want to receive free Linux and other open source software tips from Jason, all you have to do is enter your email below and click "sign me up!"